Weekend Sept 27 - Sept 29, 2013, Johnny V exhibited in the Greenpoint Gallery's Annual Drawing Salon and he was selected as runner up by a jury. See photos of the opening below: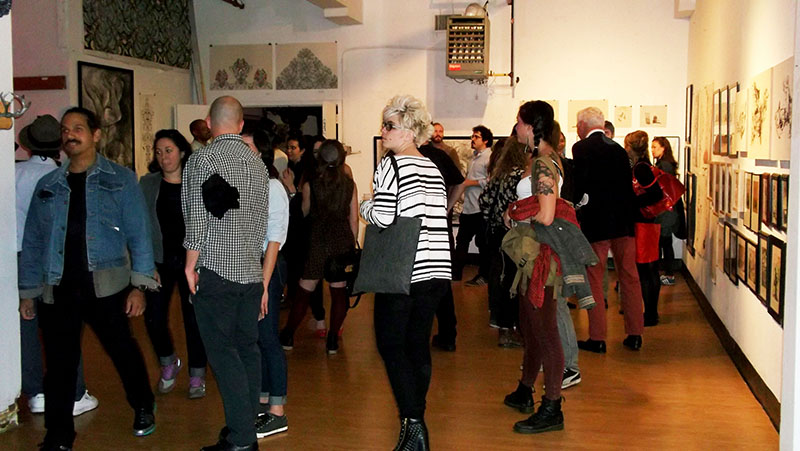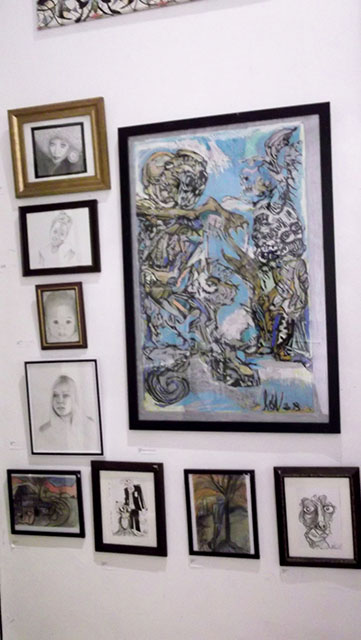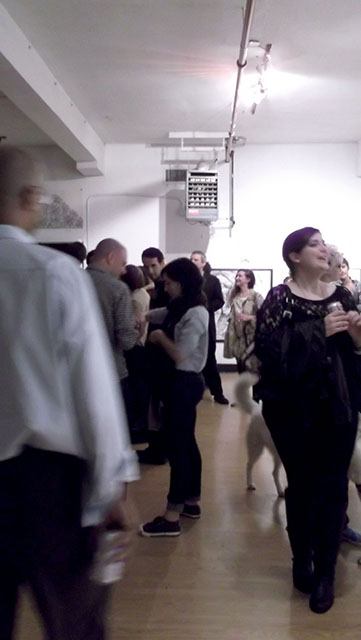 Above Left: Johnny V's piece entitled Thoughts Fight Between Good and Evil and Tony Well's drawings to left hand side. Above Right shot of crowd at opening at Greenpoint Gallery Friday Sept. 27, 2013.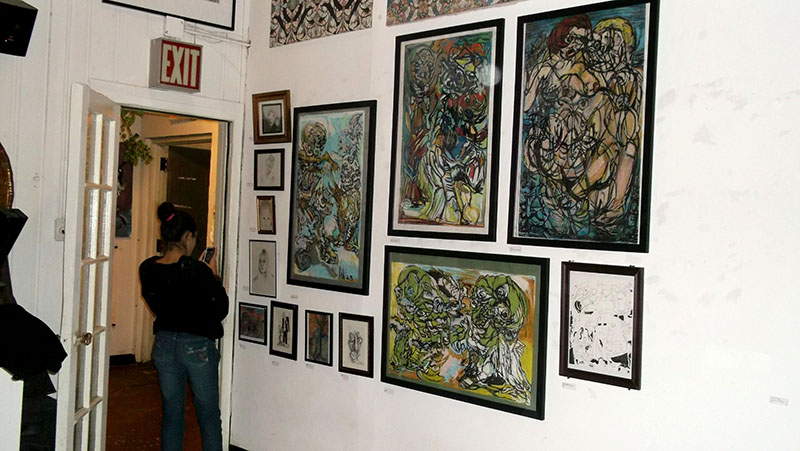 Installation shot showing Johnny V's 4 pieces that were in the Annual Drawing Show at the Greenpoint Gallery 2013.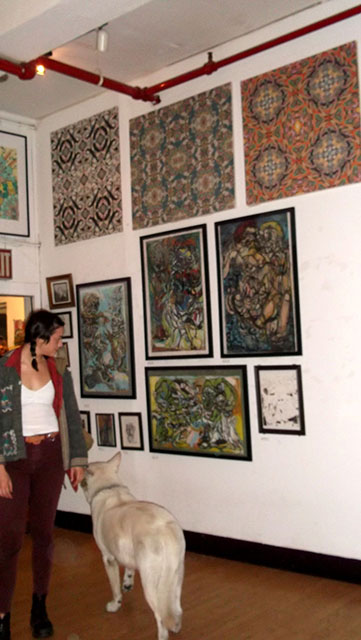 JohnnyV with fellow artist Tony Wells and his wife Linda Wells and their daughter.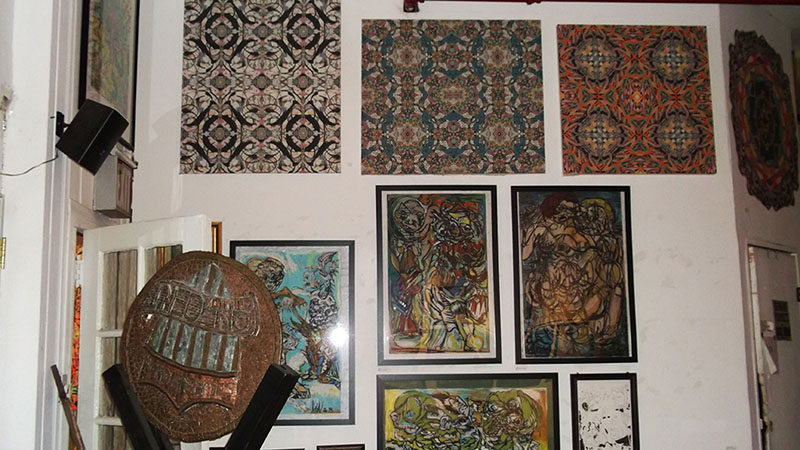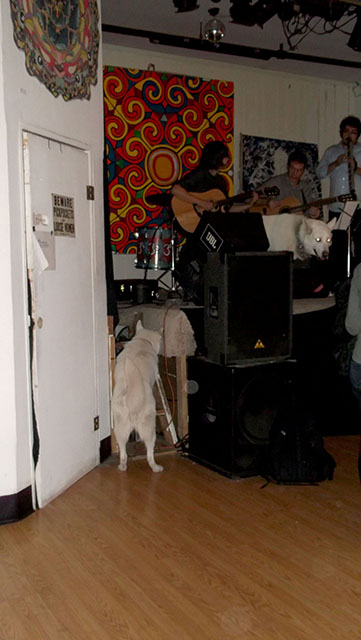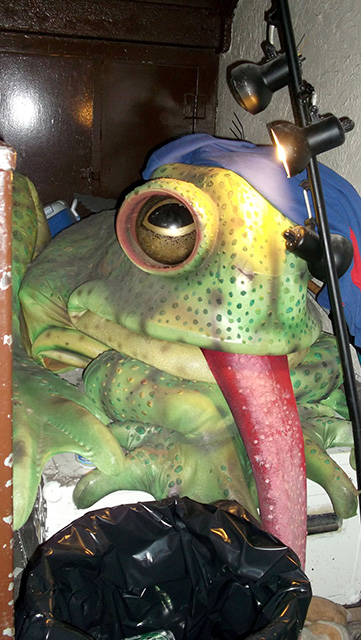 Band performing at Drawing Salon Opening with Gallery dogs participating and giant bullfrog who drank too much in gallery stairwell.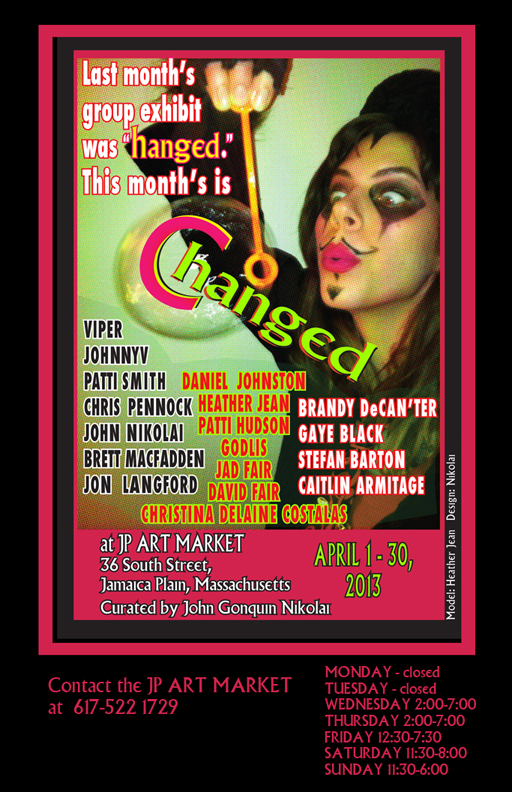 JohnnyV will participate in art exhibit called Changed curated by John Gonquin Nikolai at the JP Art Market, 36 South Street, Jamaica Plain, MA April 1-30, 2013. Also included, will be work by Patti Smith, Gaye Black (from the Adverts), Daniel Johnston, Godless, Viper the Parrot, Jad Fair and David Fair and others.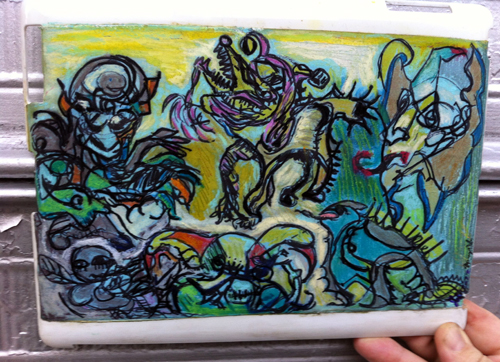 JohnnyV's ipad cover Urban Cave Painting can currently be viewed at the Paul Kostabi curated show of ipad covers at RMRS on 188 Stanton Street.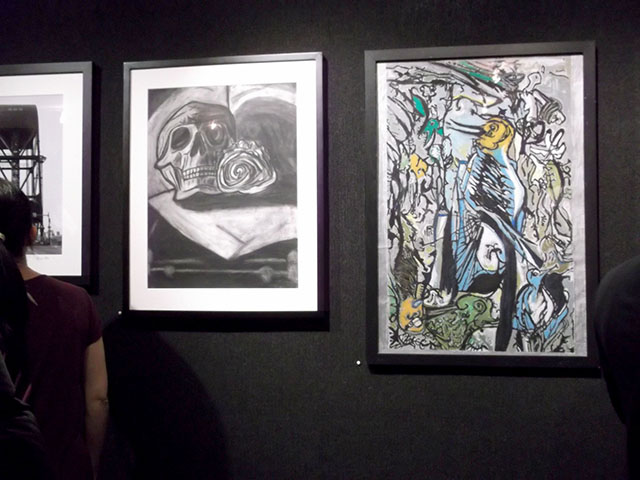 JohnnyV exhibited Urban Jungleand (Seen on the right) at the National Art's Club from Feb 26 - March 1, 2013.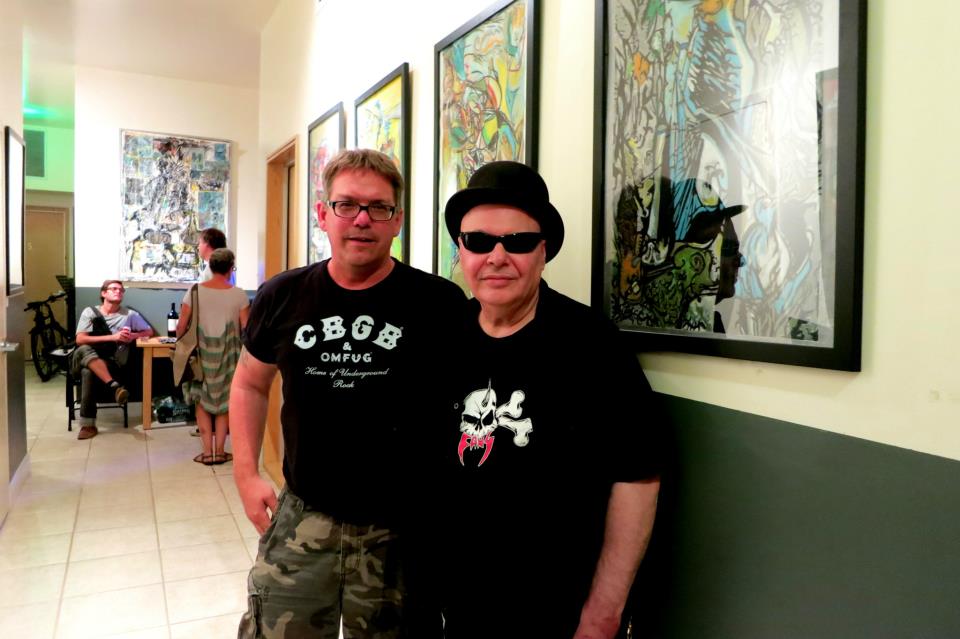 Johnny V's work was chosen to be included in the annual GNA show held at the National Arts Club in Grammercy Park.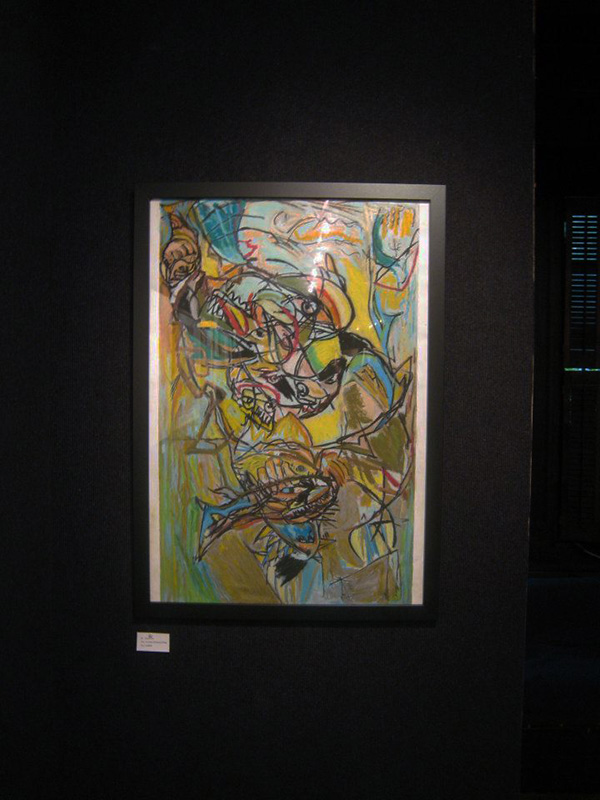 An alternate version of JohnnyV's 2-Fisted Wild Salmon Fishing - Displayed at the GNA Art exhibit at the National Arts Club May 22, 2012. This is an annual juried show.